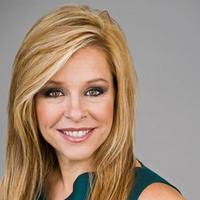 CAC Convocations Presents Leigh Anne Tuohy
Dubbed a "warrior princess" by author Michael Lewis in his best-selling book The Blind Side, Leigh Anne is the inspirational matriarch of the Tuohy family. While studying at the University of Mississippi, better known as Ole Miss, Leigh Anne met Sean Tuohy, her husband of 31 years. Both were active and ambitious college students: Leigh Anne was a cheerleader, campus favorite, homecoming maid and an active member of her sorority, Kappa Delta; Sean became a record-breaking SEC basketball champion and still holds several SEC assist records. They are the proud parents of daughter Collins (26) and sons Michael Oher (26) and Sean, Jr. (20). In February 2013, Leigh Anne and the whole Tuohy family were on the sidelines cheering Michael and the Baltimore Ravens on to his first Super bowl victory.
Leigh Anne inspires audiences to recognize the full potential of individuals in their community—and to find value in those who society has deemed valueless. She shares her personal "Blind Side" observations, from seeing Michael Oher for the first time to how the experience changed her as a person—and the Tuohys as a family. "He had a much greater impact on our lives than we did on his life," says Leigh Anne. One of the country's most sought after motivational speakers, Leigh Anne has given lectures to a broad spectrum of audiences from religious groups and town halls to some of the country's largest corporations.
Thursday, February 22, 2018 at 7:00pm to 9:00pm
Student Center, Edson Auditorium
600 East 4th Street, Morris, MN 56267
Event Type

Audience
Cost

Free

Group

Subscribe