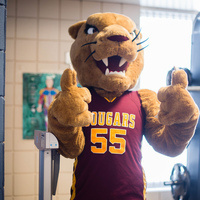 Student Leadership Meeting
In order to make sure that you have all of the tools you need to succeed we have organized a Student Organization Leader Meeting for Wednesday, September 13 from 7 pm to 8:30 pm in Edson Auditorium of the Student Center. This program is being held jointly by the Office of Student Activities, Morris Campus Student Association (MCSA) and Activity Fee Review Committee (AFRC). This will be your opportunity to learn about how you can request funding from AFRC and what services the Office of Student Activities offers. It is VERY IMPORTANT that the officers of your organizations attend this meeting, failure to attend this meeting will result in the freezing of your organizations accounts and loss of access to University resources. If there is some conflict that prevents your organization from having a representative at this meeting please let me know ASAP.
We will follow this meeting with a tutorial of campus connections features for anyone that would like to stay for greater training on this application.
Wednesday, September 13, 2017 at 7:00pm to 9:00pm
Student Center, Edson Auditorium
600 East 4th Street, Morris, MN 56267
Event Type

Audience
Subscribe