CONVERSATION THREE: Tomorrow's Students Monday, October 30, 4:00-5:00, Science Auditorium Part 1: Demography Western Interstate Commission for Higher...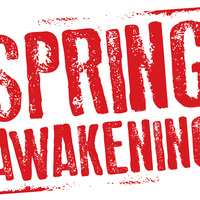 The UMM Theatre Discipline will present the Tony Award-winning rock musical Spring Awakening, November 1-4 in the Raymond J. Lammers Proscenium Theatre. ...

This service is open to all UMM students. Let's Talk is the best fit for the following people: students who are not sure about counseling and wonder what...
Please join members of Student Activities, Conferences, and Special Events and Communications & Marketing for a workshop on UMM's events calendar. We will...
Information on using Financial Aid, applying for scholarships, and general tips for selecting a program you can afford!
Well-intentioned White folx try to do resilience work without truly understanding what resilience means for people of color and other marginalized groups....

Take a break from studying and save lives while you're at it! The American Red Cross Blood Drive will be on campus on October 24 and 25. We need both donors...

Come learn about the powerful bibliographic software Endnote in a informal drop-in session on Thursday, October 24 at 3:30 p.m. in the Briggs Library...

ACOUSTIC COLONIALISM: INDIGENOUS RESONANCES AND RESPONSES FROM MAPUCHE TERRITORY LUIS E. CÁRCAMO-HUECHANTE The University of Texas at Austin & Comunidad...